GC Europe
You can find GC Europe on stand d21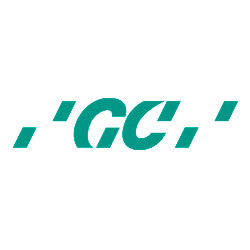 One of the world's most innovative dental companies!
GC will be exhibiting all their latest innovations including G-aenial Universal Injectable which is GC's new easy to use composite restorative material. Suitable for any cavity class without size limitation it is strong enough to restore the tooth on its own!
Also on show, Equia Forte – GC's latest innovation in glass ionomer and resin technology; Essentia their new light-cured radiopaque universal composite which enables Clinicians to break free from conventions and eyematch intuitively; G-Cem LinkForce, GC's dual cure universal luting cement which ensures a strong bond to all substrates – in all indications, without compromises; and D-Light Pro the world's first autoclavable curing light with its equally unique DT Detection Mode.
GC will be exhibiting Tooth Mousse, MI Paste Plus, MI Varnish, TRI Plaque ID and Triage. Plus their complete Fuji range of glass ionomer cements.
For further information please contact GC UK Ltd on 01908 218999, e-mail info.uk@gc.dental or visit www.gceurope.com