VSSAcademy
You can find VSSAcademy on stand g11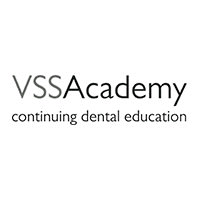 VSSAcademy specialises in continual professional postgraduate dental education pathways and ongoing support for the dental team.
Founded in 2002 by Dr Fadi Barrak, VSSAcademy courses focus on delivering an education pathway for potential and existing implant dentists; for the novice and experienced dentist alike.
At entry-level, the one-year Certificate in Implant Dentistry course with included mentoring is the ideal starting place. This is suitable for any dentist looking to begin placing implants in practice. It can also lead to the UCLan-awarded two-year, part time MSc in Clinical Implantology.
Starting in Glasgow again in September 2020, applications can be made through our website.
Later still, to learn or practice more complex implant surgery and to build business, VSSAcademy provides the Cadaver course for complex surgical implant procedures.
VSSAcademy also provides clinical mentoring services and MOS referrals.
In addition to dental implants, VSSAcademy also provides courses in Periodontology and Oral courses and support for all practice staff in the shape of resilience and coaching.
Coming soon – courses in Periodontology and Oral Surgery.
Meet us on stand G11 to discuss your education options. Plus, see Dr Fadi Barrak present an overview of implants and peri-implantitis – "A Ticking Timebomb", at the Scottish Dental Show, 12:15 – 13:15, Friday 24 April, Room 3.