Helen Kaney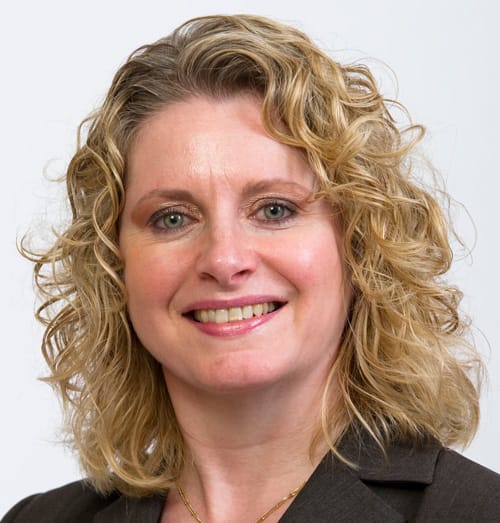 Helen Kaney BDS LLB Dip LP MBA FFGDP (UK) FFFLM
Lead Dento-legal Consultant and Head of Dental Services, Scotland
Helen is dually qualified as both a dentist and a solicitor and completed an MBA in 2013. She is a Fellow of the Faculty of General Dental Practice (UK) and in 2019 was elected to the Faculty Board in a National Seat. She has also been awarded foundation Fellowship status of the Faculty of Forensic and Legal Medicine. Helen works for Dental Protection as a full-time Lead Dento-legal Consultant and is Head of Dental Services, Scotland based in the Edinburgh office.
Helen qualified in dentistry from Glasgow University in 1987 and worked for several years in general dental practice. She has also worked as a clinical assistant in restorative dentistry at Guy's Hospital and at Glasgow Dental Hospital. She studied law at Strathclyde University and initially worked as a dento-legal adviser in England before returning to Scotland and training as a solicitor. She then spent several years in legal practice, where she specialised in defending clinical negligence claims against doctors and dentists, appearing at Fatal Accident Inquiries and advising and acting for dentists in relation to NHS Tribunals and the General Dental Council, acting for medical and dental defence organisations (including Dental Protection) on behalf of their members.
Helen leads the Scotland based team for Dental Protection, which is part of the Medical Protection Society (MPS). MPS is the world's leading protection organisation for doctors, dentists and healthcare professionals and supports the professional interests of more than 300,000 members around the world.
Dental Protection's in-house experts assist with a wide range of legal and ethical problems that arise from professional practice. This can include clinical negligence claims, complaints, legal and ethical dilemmas, disciplinary procedure and GDC referrals. Dental Protection's philosophy is to support safe practice by helping members to avert problems in the first place. We do this by promoting risk management through our workshops, E-learning, publications, conferences, lectures and presentations.
« Speaker list