Richard Charon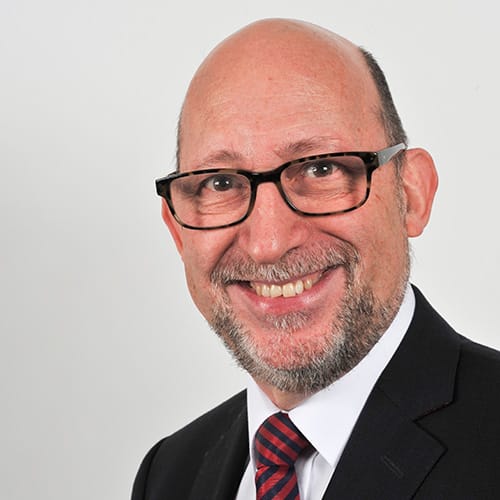 RICHARD CHARON BDS (1975)
Richard has become a leading light in the teaching of Inhalation Sedation in the UK and Ireland over the last 16 years, and has also taught in Cyprus.
He introduced "RA" as an Associate in 1976 and used it daily until retiring from his own practice in 2014. He also provided IV Midazolam sedation from 2001-2014 (though much less frequently).
By now he will have provided inhalation sedation for over 5000 adult and child patients and over 8000 sedations.
His activities now as a registered dentist are confined to Inhalation Sedation, as an accredited course provider, lecturer, mentor and a clinical assessor both to private practitioners and health service trusts (including recently an HSE clinic in Dublin). He also provides one-day e-CPD updates for existing sedationists. As an Assessor, he has overseen 110 cases in 2019 and another 180 cases since his course accreditation in 2015.
In 2002/3 he developed an independent course teaching the technique to dental professionals.
In 2011 he gained a basic teaching award.
In Dec 2015 by extending his one day course to three days to include Work-Based Assessments for candidates, his courses accredited by the IACSD  and subsequently by the RCS (Sed. Teachers Accreditation Committee in 2016 and 2018).
The courses were accepted by the Dental Council of Ireland in December 2017 and during 2019 he has been kept particularly busy travelling to Ireland to undertake practice visits there as well as around the UK.
Over the 16 years since beginning his courses a number of Scottish GDPs have attended the course in England too, the most recent being from Dumfries.
He has been a member of SAAD since the mid-1980s and of the Dental Sedation Teachers Group since 2003, regularly attending their symposia.
Speaker History
He has been a speaker at various study clubs, and a platform speaker at The BDA Conference in Manchester 2017, addressing an audience of 300, as well as earlier at The Dentistry show on two occasions, The Dental Showcase in Birmingham and London and elsewhere.
Most recently in Glasgow in August 2019 as a guest speaker of Dr. Mike Gow, at the inaugural ISDAM (International Society of Dental Anxiety management) Congress at the RCS.
Richard has been active on social media for 10 years and has published many short articles on the subject online as well as in print media including
Authorship
Charon RW (2004a) Relative Analgesia in private practice. Part 1 Priv. Dent. May: 74-78
Charon RW (2004b) Relative Analgesia in private practice. Part 2 Priv. Dent. June: 62-67
Dentistry magazine 2004/5
DH&T magazine
Dental Nursing Journal including educational supplement (with Christine Charon)
2011; A Chapter in Messages from Dental Masters I by Stephen Hudson
Nov 2011; SNH Publications LLC ; ISBN10 0956966306 ;ISBN13 9780956966308 Additional articles are in the pipeline.
« Speaker list