Continued Professional Development
The education programme at the Scottish Dental Show 2019 provides up to nine hours of verifiable Continued Professional Development (CPD) and compliance with the new Enhanced CPD scheme.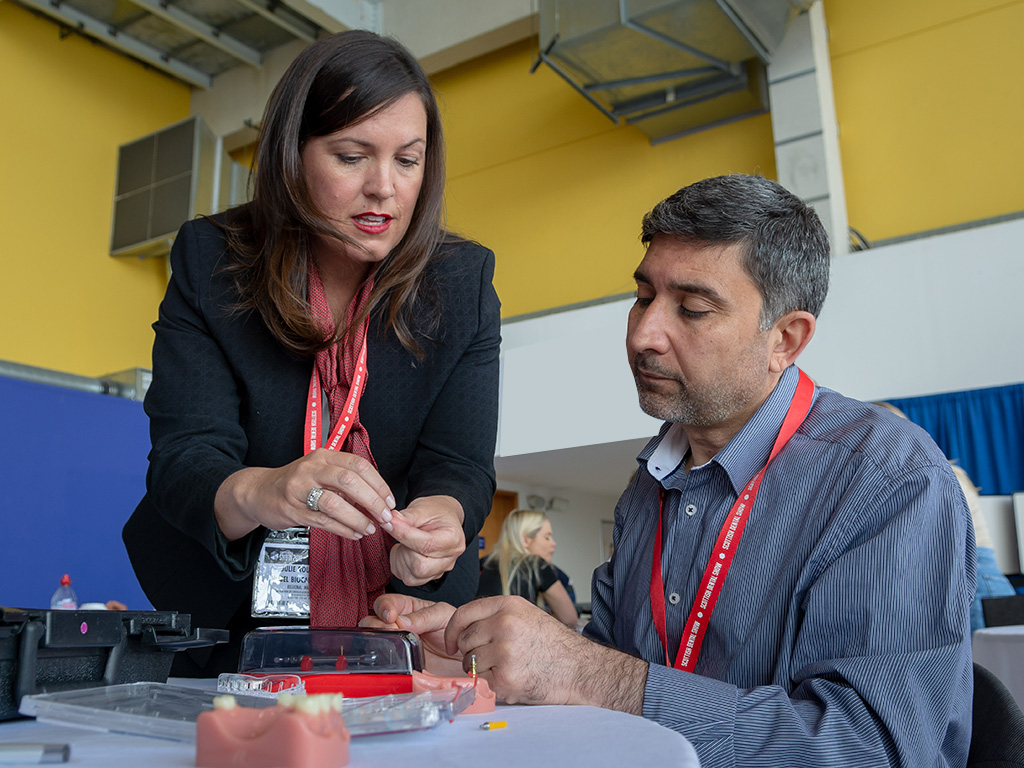 Enhanced CPD outcomes
In the enhanced CPD scheme, specific standards for the dental team are brought to the forefront of CPD planning and activity through four development outcomes.
These outcomes provide encouragement to link learning activity more closely to the standards and help you embed the principles further in your working life. The four development outcomes are set out below:
Outcome A
Effective communication with patients, the dental team and others across dentistry, including when obtaining consent, dealing with complaints and raising concerns when patients are at risk.
Outcome B
Effective management of self and effective management of others or effective work with others in the dental team, in the interests of patients; providing constructive leadership where appropriate.
Outcome C
Maintenance and development of knowledge and skill within your field of practice.
Outcome D
Maintenance of skills, behaviours and attitudes which maintain patient confidence in you and the dental profession and put patients' interests first.
---
Claiming CPD
You can claim your CPD certificate from the Scottish Dental Show in a number of ways:
The website address displayed on your delegate badge – cpd.onlineregistration.co.uk – along with a unique 16-digit code. Enter this online after the show* to download your certificate.
This web address will also be included in the confirmation email you receive when registering online for the show.
Your certificate will be emailed to the email address you used to register after the show* along with the 2018 feedback questionnaire.
---
CPDA – claiming for your time at the show
When we send out your email with your CPD certificate, we will also include a link to download the GP214 form. This will enable you to claim Continuing Professional Development Allowance for your time at the show. The 2018 show was approved for up to four sessions or nine hours (exclusive of travel and subsistence costs) and we will be applying for CPDA accreditation for the 2019 show.
*Feedback questionnaires for the 2019 education programme sessions will be available after each session concludes.